Custom Customs Inc was started with no more than $12 and a dream. The owner Nick Baumert started welding at a very young age working for his fathers steel home company in Texas. With over 8 years of experience of welding before graduating high school, Nick took his ambitions west to become a Union Iron worker. In 2008 at the beginning of the great resection, Nick lost his job as a Welder. He then shifted gears to find a more economy prof career.

First as a EMT, after schooling and working for a local ambulance company, he later found himself interested in working with the Clack County Coroners Office. For 6 years Nick handled and personally directed over 20,000 cases of lost loved ones. As a Funeral Director, Nick learned the true value and definition of Customer Service. When the time came to move forward and start his own welding and fabrication company, he knew exactly how to set himself apart from the rest.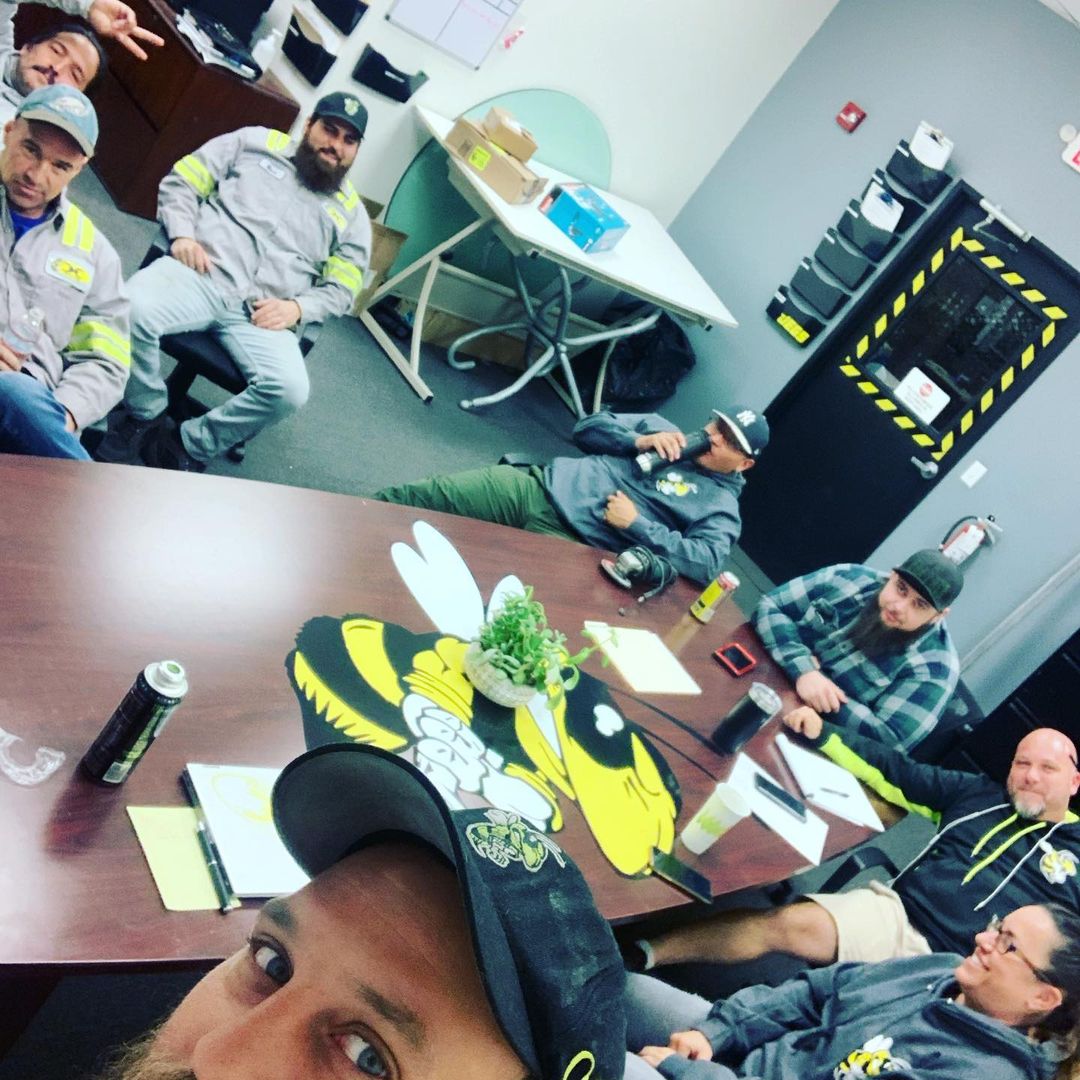 As a single father working out of his garage with two baby boys always at his side, he managed to build a corporation without any loans or silent partners and only $12 at the start. His proven method is that the customer is always number 1 and every problem has a solution. This method has time and time again earned him and Custom Customs Inc. the great reputation it has today. In the field of iron working and welding, every situation/problem always has a solution. Unlike 6 years of working in the funeral home / Coroners Office, the problem there usually could never be solved and only the upmost care and customer service can help a family through such a tragic time.

After 6 years of that kind of customer service training, you could imagine how simple, at least in Nick eyes, it is to take care of a customer who wants iron work or fabrication. With each entrusted client, Nick and the staff, here at Custom Customs Inc, makes sure every aspect of your work and experience is flawless. Using the same system as the coroners office, your job is carefully examined from the beginning of your estimate, to fabrication, to powder coat and finally installation. Not a single step will be missed and your expectations will surely be exceeded. Every single member of our team cares deeply about you, the customer, and takes great pride to deliver a perfect product!
---