Security Doors:
Custom Customs Inc makes some, if not the strongest security work ever! We use science and engineering to provide you with a un-breachable door from would be robbers or worse! Our fully welded iron frame, unreachable attaching hardware, and security anti crow bar covering, makes our work unattached! Pick from our many designs or show us something you like!

After design is selected and fabrication begins, you'll really start too see why we are the best! By welding and blending every outside joint to our number 3 finish, you cant tell where tubing stops or starts! Giving every project that same level of detail and perfection!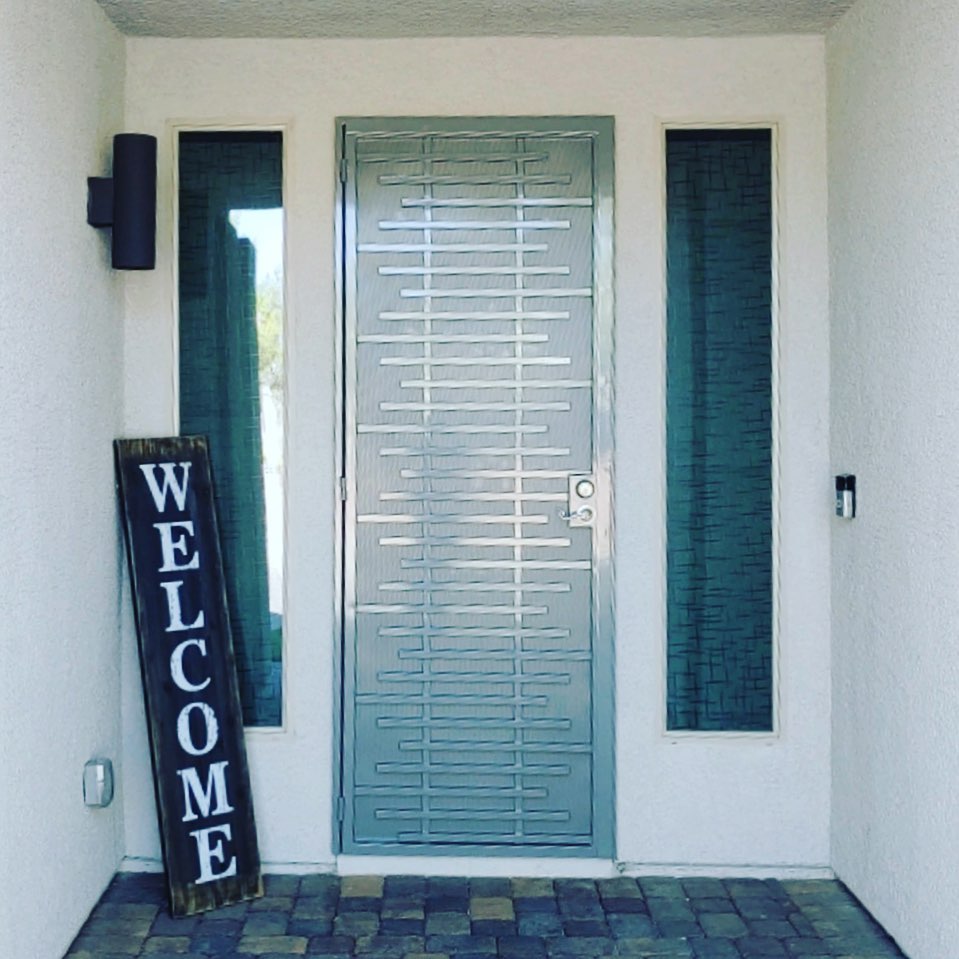 Click Below To View Previous Jobs!