Pedestrian Gates:
Stop looking at your pedestrian gate as just a gate. Have your pedestrian gate say something about who you are and what kind of homeowner you are! Your home is beautiful, shouldn't the accents be? Have us build you a custom pedestrian gate with either deadbolt and lever or keyless exit and entry systems.

Take a look at our wide variety of designs and patterns or show us something that you like! Have your pedestrian gate custom tailored to fit your needs, whether it's small dogs or just an easier way to let the maintenance and pool crew in your backyard. Help us help you beautify and simplify your life!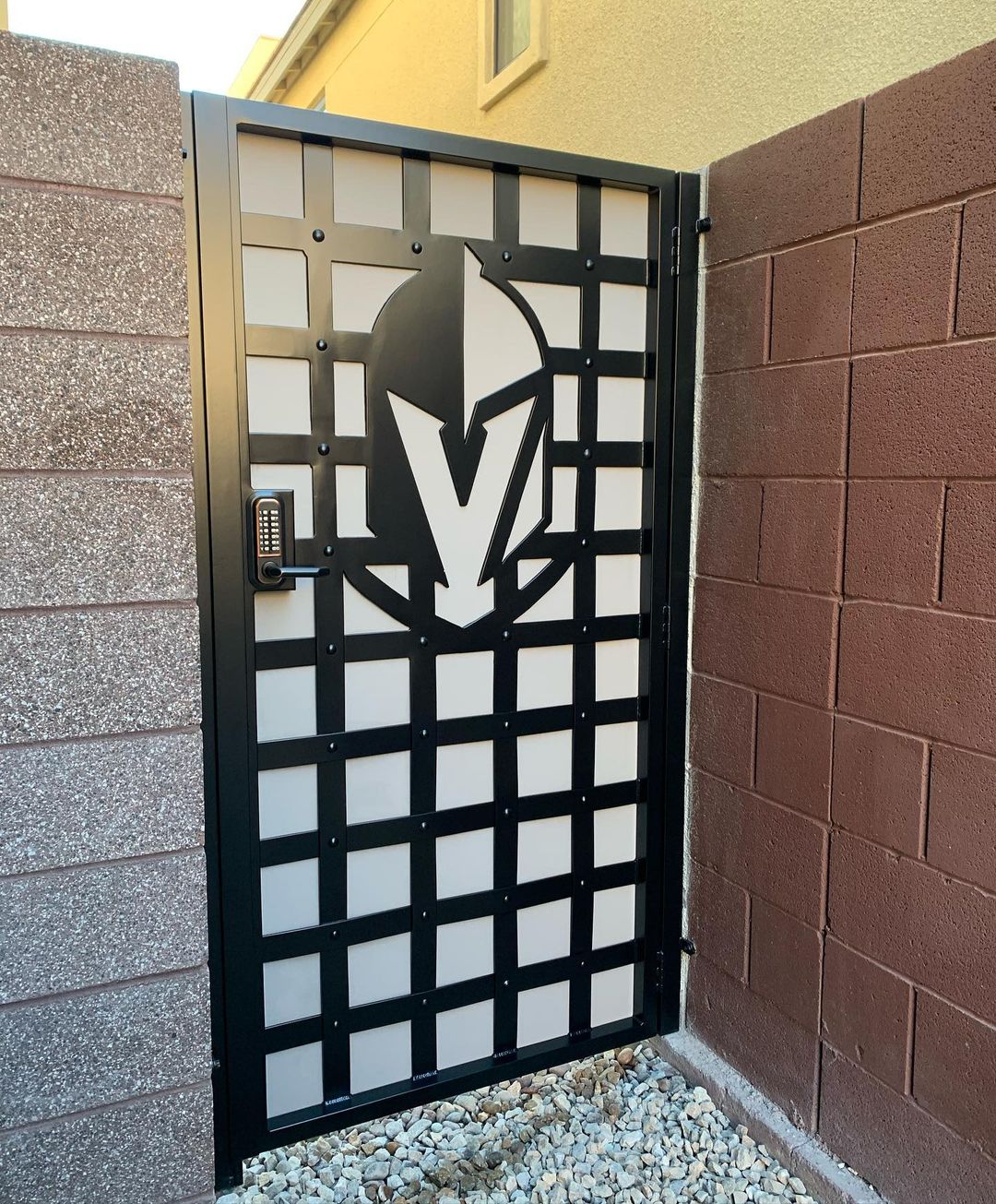 Click Below To View Previous Jobs!